GHAZI ABDEL BAKI official page

LISTEN FOR FREE!

home

ALL THE MUSIC

videos photos press contact

This album is a collection of the best Live performances by Ghazi Abdel Baki. They were recorded and filmed
in Beirut, Lebanon at the Madina Theatre in 2007, B018 in 2009, Fete De La Musique in 2010, and at the Hamra Festival in 2011.
The album itself was not supposed to be. At least that' was what we thought after the audio multi-track recordings and video footage were lost for well over 4 years. It was because of a tenacious persistence that the material was recovered by coincidence from a faulty hard drive that had, over and above, been formatted and recycled in an office computer at the music label.
Eventually post-production commenced. Live Audio was cleaned, mixed and mastered; video was edited and post-produced, yielding the best work to date by Ghazi Abdel Baki.
It is the definitive album. The live feel and energy packed vibes of the performances are a testimony to that.
MUSICIANS:
Ghazi Abdel Baki: Guitars, Vocals
Fouad Afra: Drums
Khaled Yassine: Percussions
John Madani, Abboud Saadi: Bass
Tarek Yamani, Arthur Satyan: Keys
Tom Hornig: Saxophones
Amadis Dunkel: Trombone
Raed Khazen, Munir Khauli: Guitars
Elie Khouri: Bouzok and Rik on Jayee Ala Bali
Ziyad Sahhab: Oud, Vocals on Balah
TRACKS:
MAJNOUN LEYLA (Poem: Ahmad Shawki) Recorded at Fete De La Musique
SHAKWA (Poem: Eliya Abu Madi) Recorded at B018
GALOULEH (Lyrics by Ghazi Abdel Baki) Inspired by poet Rashid Salim El Khouri). Recorded at the Hamra Festival
BALAH (Instrumental, Featuring Ziyad Sahhab, & Elie Khoury) Recorded at the Madina Theatre
AL ANKA' (Poem: Eliya Abu Madi). Recorded at Fete De La Musique
JAYEE ALA BALI (Lyrics by Ghazi Abdel Baki). Recorded at the Madina Theatre
IBTASSIM (Poem: Eliya Abu Madi). Recorded at B018
RAMLEH SUNSET (Instrumental). Recorded at the Madina Theatre
AL GINEYNA (Asmahan). Recorded at The Hamra Festival
AL WAJD (Poem: Mansour El Hallaj). Recorded at the Hamra Festival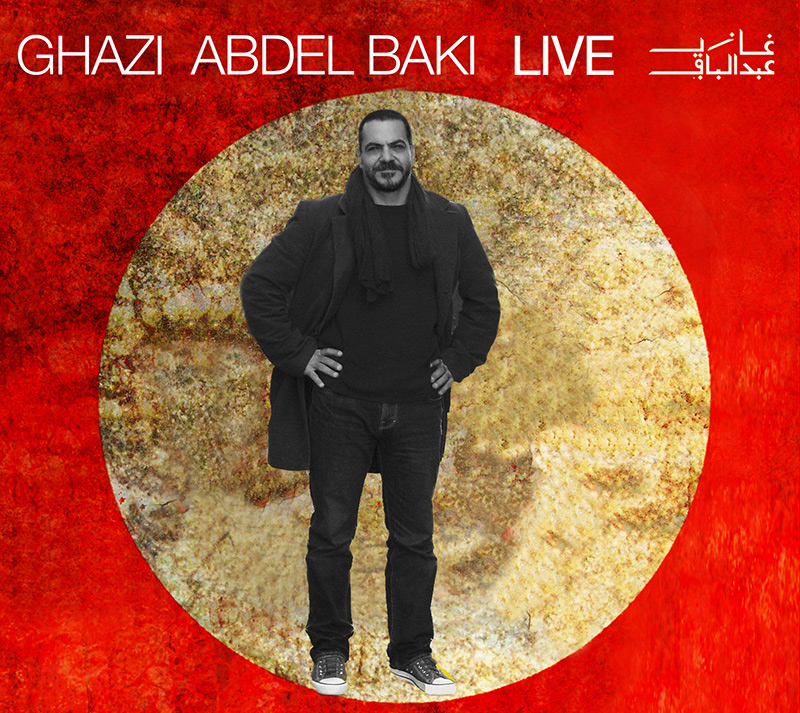 CLICK ON ALBUM TO HEAR