GHAZI ABDEL BAKI official page

COMMUNIQUÉ #2

LISTEN FOR FREE!

home

ALL THE MUSIC

videos photos press contact

Communiqué #2 is the second CD of the Communiqué trilogy. In this CD you will find adaptations of poems and lyrics in a form that ranges from Bossa Nova with Oriental
Melodies to Funk and Samba passing through meditative intermissions and contemplative moods. Communiqué #2 is an extravaganza of colors and sounds that fuse together effortlessly in the most fluid of World Music trends.
Al Aanka' is an imaginary bird in Arab mythology. The story is about a man searching for this ideal woman. He spends his life looking but doesn't find her. He grows old and weary only to realize that the woman he was searching for was the one he has lost along the way.
Recurrent Theme This is truly a recurrent theme which I've been playing for years, every time adding a different flavor to it. It was first released as an instrumental under the name "Towards The Lighthouse" in Bare Necessity's "Crucial" in 1994. In this version Ghada Shbeir sings the old Muwashah "Hajarni Habibi".
Al Guinena This is a remake of one of the great classics of the Arabic repertoire by Asmahan. The song is about a person in a melancholic state observing two canaries singing together in a garden on a tree.
Intemai' One Saturday afternoon Ziyad Sahhab and I set out to write lyrics for a song I had composed. Ziyad ended up writing The lyrics consisting of a series of Arabic song titles sequenced in a way that gives the illusion of a narrative.
Tagore I wrote this music for a poem written by the Indian mystic from Bengal and the Nobel prized laureate in literature, Rabindranath Tagore. The poem is about the transcendence of two lovers enjoying the simple pleasures of being together peacefully.
Ramleh Sunset Is an instrumental piece written for a documentary that contests the issue of privatization and the appropriation of public spaces by the privately sector. The music of this song is evocative of the great Latin American guitarist: Egberto Guismonti in "Café".
Balah This is an instrumental piece filled with Arabic and Western vocalization. It evolves as it unfolds and mutates towards the end into a funk base groove.
Kameen Again I felt that the Bouzok (a two string instrument like the Saz) would fit beautifully in the context of a heavy groove. The whole tune is built as an offshoot of Billy Cobham's "Stratus".
Al Wajd Undoubtedly the most provocative piece on this CD. The poet himself "Al Hallaj" was one of the most controversial Soufi figures in Islamic history. The first part of the song is about a tormented soul and the hardships of living. The second part names the joys of the ultimate transcendental love when all become One.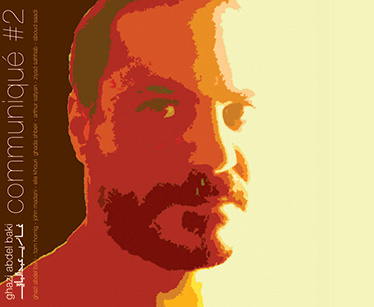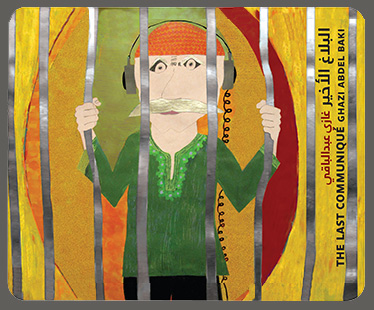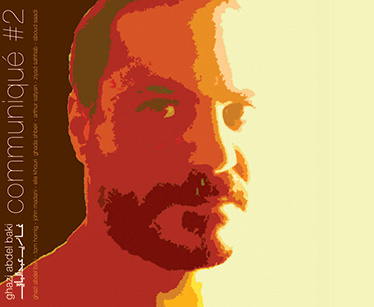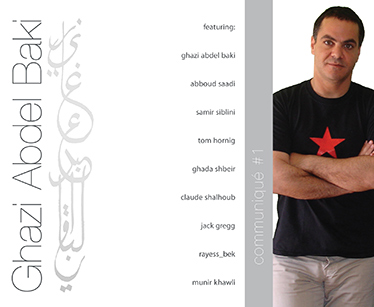 CLICK ON ALBUM TO HEAR