ARABTANGO

LISTEN FOR FREE!

CLICK ON ALBUM TO HEAR

ARABTANGO is a remake of nine compelling songs of the Arabic Classical repertoire of the 50s 60s and 70s.
It was during this golden period of Arabic music that composers and musicians in Cairo and Beirut began experimenting with Latin influences such as Bolero, Tango and Cha Cha Cha mixing them with Middle Eastern melodies and lyrics. There are four songs in this CD by "Abdel Wahab" undoubtedly one of the greatest composers of this period, two by "Asmahan" and "Leyla Mourad" the divas of Arabic singing alongside "Om Kolthoum".
The beauty of Arabtango is that all the tunes are recognizable by Arab speaking listeners because of their popularity in Middle Eastern culture but at the same time they can easily be prized by Western ears because of the beautiful melodies that are rearranged in a Tango format. As for the language: it is that of Love, the universal language that anyone who has loved would understand. All the songs are passionate and debate the issues of Love and heartbreak. This CD is about Love.
Arabtango is truly a world music endeavor in the sense that it blends the Oriental melodic imagination with the beautiful cadenza and verve of Tango. The combination of Oriental instruments such as the Oud (middle Eastern luth), the Rik (Arabic percussions) with the accordion, violin and Cajun create the perfect environment for the singer Sumaya Baalbaki to lay her magnificent voice and improvise at times.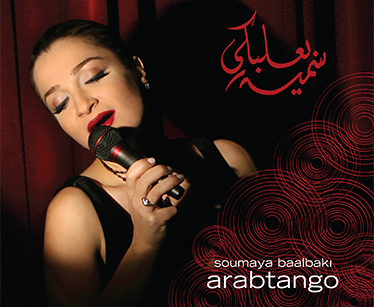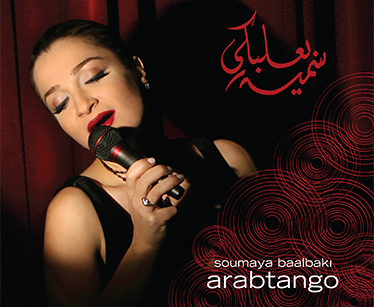 home

ALL THE MUSIC

videos photos press contact

ARABTANGO - SOUMAYA BAALBAKI